www.probodyline.com

Call Us: +91-80031-70999

Member Login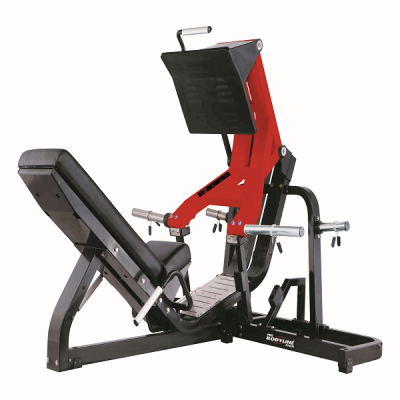 LEG PRESS
ROCK-009
The larger foot plate increases the variety of exercise possible.
Linkage system optimises angle of footplate maintaining a comfortable ankle angle though motion.
The movement arm configuration and center footplate puts the uninvolved leg in a comfortable positing to facilitate unilateral training.
The rotary path of the weight plates provides an optimal resistance profile, increasing as legs move to full extension.
Main related activities: volleyball, sprint, rugby, alpine ski, weight lifting, skating, wrestling, judo, sumo basketball, high jump, ski jumping, handball.
Length: 1780mm
Width: 2060mm
Height: 1525mm
Machine weight: 215KGS
Max load: 480KGS
Muscles:
- Quadriceps
- Gluteus
- Hamstrings
You May Also Like