www.probodyline.com

Call Us: +91-80031-70999

Member Login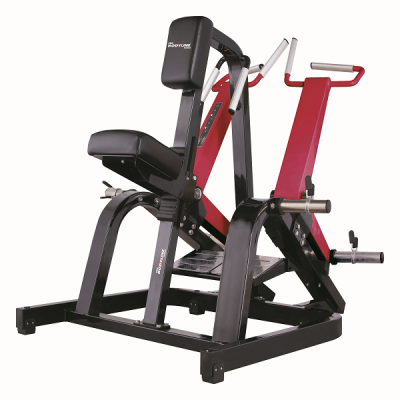 ROWING MACHINE
ROCK-006
Oval handgrip positions provide exercise variation and different muscle involvement.
Independent movement arms provide more balanced strength improvement and offer the choice of training one arm at a time or simultaneous concentric and eccentric movement on opposing arms.
Central fixed handle is provided to improve stability when performing unilateral exercises, larger footplates offer maximun support and comfort the user.
Main related activities: rowing, canoeing, weightlifting, wrestling, judo, rugby, field archery, kayaking, volleyball.
Length: 1190mm
Width: 1380mm
Height: 1300mm
Machine weight: 135KGS
Max load: 200KGS
Muscles:
- Latissimus Dorsi
- Biceps
- Trapezius
- Deltoids(posterior)
You May Also Like